Together, we can make a difference.
Let's Help is committed to building a better community by inspiring hope, promoting self-sufficiency and breaking the cycle of poverty one person at a time.


89,000
free meals served in cafeteria

$100,000
given for rent, utilities and medical expenses
At Let's Help, we work tirelessly every day to help the homeless and working poor.
We're a not-for-profit organization that serves Shawnee County and the surrounding area, providing services to help families put food on their tables, adults continue their education and individuals stay in their homes.
Let's Help is leading the charge to build a better community by:

Empowering others.
Every person has dignity and worth, no matter their situation.

Working together.
Everyone can make a positive difference in the lives of others.

Providing hope.
With motivation and opportunity, people will reach their potential.

Lending a hand.
We are responsible for the well-being of our neighbors.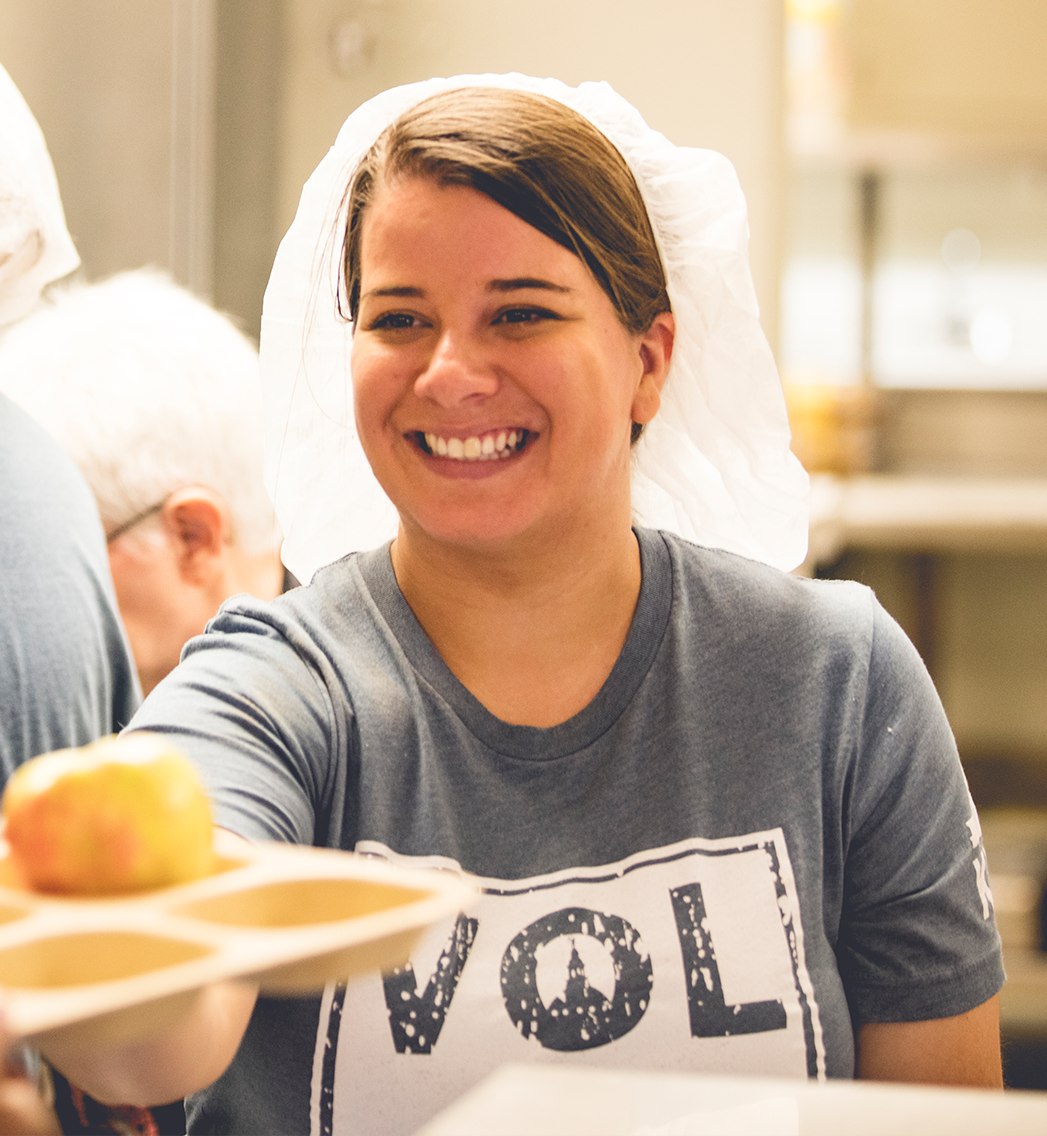 "I fell in love with the aspect that Let's Help not only provided all these services, they raised people up to get out on their own and not be dependent."
Floyd Rockers
15-year volunteer at Let's Help with Sacred Heart/St. Joseph Catholic parish
"The GED is what inspired me as a woman. I'm a recovering addict, so I didn't think I was that smart. And if it wasn't for one person at Let's Help, Miss Becky, I wouldn't have believed in myself." 
Karen Maben
Emergency services coordinator, GED graduate, former client
"My wife of 16 years died of a massive heart attack, and that cut our income in half and I became homeless. I started volunteering for Let's Help, and it helped me get by through a lot of rough times." 
Hermon Staten
Let's Help volunteer and former client
"My life seemed impossible until Let's Help provided a way for me to move forward. My family is going to be OK now. I am very grateful."
Let's Help client
"Let's Help changed my life for the better. I now have a better job, but most of all a better outlook on life. Thank you, Let's Help."
Let's Help client